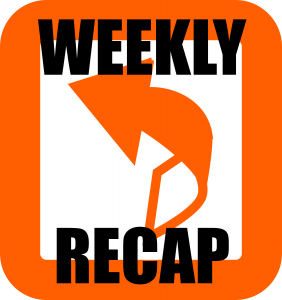 Here we are at Friday again. This keeps happening. Luckily for you, I am a driven man who continuously puts out new writings just for your entertainment.
On the Wee Blog
I wrote a few articles on this here wee blog because that's what you do when you have a wee blog:
1. "Man Baby" in which I discuss that peculiar feeling when you're a middle-aged man and your wife doesn't think you can dress yourself.
2. "The Most Interesting Scene in Mr. Robot S2E1" in which I discuss one scene from the season premiere of the USA show.
ON Other Wee Blogs
I get paid to write for other people for whom writing is a mysterious, dark art. Here's a few things that published this week:
1. "The Art of the Deal: Bestselling Ghostwritten Books" in which I discuss some bestselling books that were totally not written by the people on the cover.
2. "5 Writers Who Shouldn't Have Survived to Write Their Classics" in which I discuss a few great writers whose lifestyle choices should have killed them long before they wrote anything.
Writer's Digest
I have been steadily contributing to Writer's Digest for the past year, and they recently released a few things including some of my work:
1. Their Yearbook issue on Novel Writing, which includes my piece on Plantsing.
2. "There are No Rules: 4 Tips to Improve Your Writing Instantly" which includes some of my wisdom.
The Ustari Cycle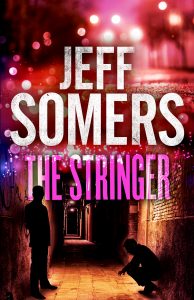 My novel "We Are Not Good People" is still $1.99 in eBook form, kids, and the next one in the series, "The Stringer" is out in August. So my publisher is pushin' things:
1. $1.99 still too much for you? You could win a copy of WANGP!
2. BookReels named WANGP as their staff pick as well!
Photos
What would these updates be without some multimedia dazzle?
Well, that's it for this week. Hopefully next week I'll have more stuff for you to completely ignore and make me cry over.