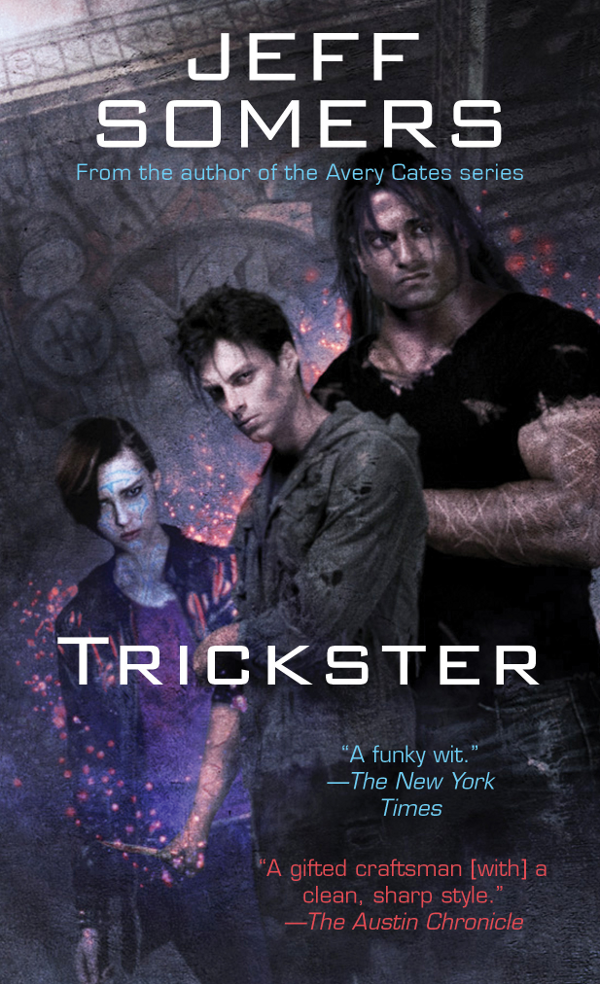 Over at the glittering blog Geeks Versus Nerds, I have an awesome guest post:
"So, yeah, I'd love to have my life recorded for me. Although what would happen then is that I would always intend to go back and cull out the boring stuff – the bathroom breaks, the time spent doing nothing – and hone it down to a grand documentary called Jeff Fucking Somers and then I'd never get around to it."
It may be the greatest thing you ever read. Or not. I don't know, frankly.
ALSO! In what might appear to be some sort of payment for my awesome guest post but which certainly was not, Geeks Versus Nerds also reviewed Trickster:
"I love urban fantasy, I blame The Dresden Files for that, and I love the wonder that could be hiding in the shadows of the streets we walk every day.  But everything always seems to stay in the shadows.  There is rarely any consequences when the Vampire declare war or when the Fae revolt.  UF also seems to have, despite its dark atmosphere, a rosy feel to it.  Everything will always work out.  Jeff Somers seems to ignore both of that.  When shit start to explode it takes millions of 'normals' with them.  Jeff's UF world is dark and gritty.  It's full of backstabbing and horrifying people and that's before the cutting starts."
HUZZAH.
AND ALSO! The Electric Church, book #1 in the Avery Cates series, was reviewed by The Taichung Bookworm:
"If the set-up sounds equally insane and implausible then you're absolutely correct and let me assure you – that's part of the fun. The Electric Church is an oil-burning page-turner playing like a pulp novel yet with a serious literary bent. Jeff Somers obviously spent some large portion of his life wolfing down Hammett, Chandler and their lesser-known ilk and portrays bustling, seedy dives and wandering, down-on-their-luck loners with a natural ease. Cates is such a grim, sardonic anti-hero that he often seems in danger of falling into caricature before saving himself with his stark insights into the rigged nature of the game he's forced to play.The team of broken, conniving rejects he rounds up as his crack team and the decaying world they inhabit all contribute to the atmosphere of hopelessness which all must overcome."
Not bad for a book that came out in 2007. And now: Celebratory drinks for everyone! Note: Must supply your own celebratory drinks.