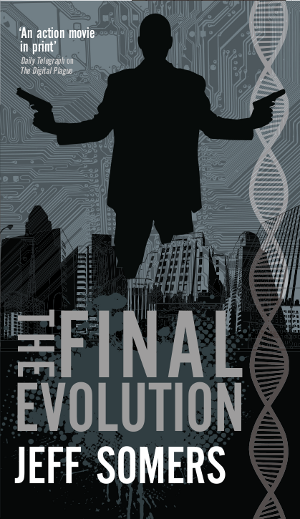 Hola: The fifth Avery Cates book, The Final Evolution, got a review in Publisher's Weekly, which is nice. At least I think it did, because they seem to think the title is The Final Solution, which makes me think of unsavory things. Why does the universe hate me?
Anyways, it's a nice little write up:
"Readers will enjoy the imaginative tale and look forward to more Cates adventures."
Wo0t!