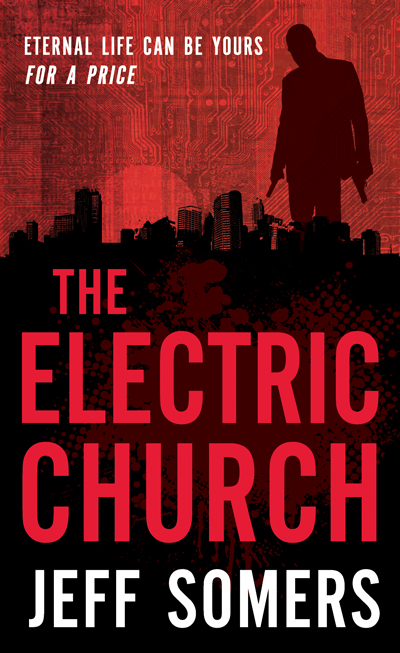 Right, we all know the drill now, right? I'm giving a plot seminar at The Writer's Digest Annual Conference (see here) because like Iggy A I am fancy, and thus I am writing a series of essays about how I plot novels by way of proving my bona fides, right? All right, glad to have that out of the way.
So: The Electric Church. The story about this book is an epic in and of itself. It's actually simultaneously the book I plotted most, and perhaps the most epically pantsed novel in history. I wrote the first draft in 1993 in about six months, just pantsing along merrily. The end result was a sloppy narrative with what we in the writerly industry refer to as a shit-ton of problems, but it had spark, and verve, and a premise that I wanted to do justice to. So I never quite gave up on it, picking it up a few times over the next decade and starting a few revisions.
Then, in 2004 I saw an ad for a fiction market. They were accepting proposals and required a detailed plot outline, character sketches — the whole nine yards.
As aside: In what has proven to be a reliable rule, the markets that pay the least have the most strenuous requirements. I've sold novels to major publishers who ran the book through a warm room full of copy editors and proclaimed it ready for prime-time. Stories and books for which I was paid in admiration and slaps on the back? Gruelling rounds of editing. This was one of those: No money (I did eventually earn $3.14 from it — that is an exact number — but the submission process was epic.