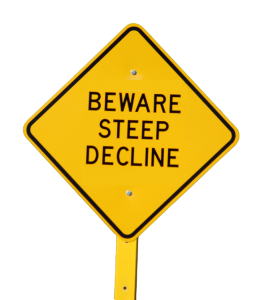 Back when I still put a print version of my zine The Inner Swine out, I once wrote an essay about someone I knew that wasn't particularly complimentary. I didn't know this person very well, but in my essay I portrayed them (accurately!) as an insane person more than likely to kill me, dry my meat, and make me into sausage or something like that.
And then, much to my chagrin, this insane person requested a copy of the zine. That particular issue, in fact. I realized that if I gave them the issue as it was, I would soon wake up in a pit with the Crazy One telling me it puts the lotion on its skin as it lowered a basket down to me. So, I did what any coward does: I created a single special issue of the zine with the offending article replaced by something else and handed it to Crazy One with a straight face. As the Somers Family Motto goes, Congratulations on a Job: Done.
Of course, I was only able to save my skin in this way because of the primitive time this took place in, a glorious time before social media, before Facebook, before Twitter. Because if I write something viciously meanspirited, completely unfair and yet totally fucking hilarious today, the Crazy Ones out there will see it no matter what I do, become enraged, and arrive on cue to kidnap me in their Rape Vans and imprison me in their Karmic Penalty Boxes. Or just punch me in the nose.