So, last night I read at the KGB Bar in NYC as part of the MWA Reading Series. Organized and hosted by the great Richie Narvaez, this was a blast. All readings should be held in bars because this allows me to get drunk in a socially acceptable way as opposed to my typical socially unacceptable ways. It's better for all involved, believe me.
Here are some awful, terrible photos of the event I took. I mean, awful. I obviously have no idea how to use modern technology and may be some sort of time traveler from the 19th Century pretending to be a modern man in service of some evil witchcraft, based on the these photos. I mean, have I ever even seen a camera before? Doubtful.
Here's the Rogue's Gallery:
Scott Adlerberg kicked us off with a work in progress, which takes balls – but he rocked it.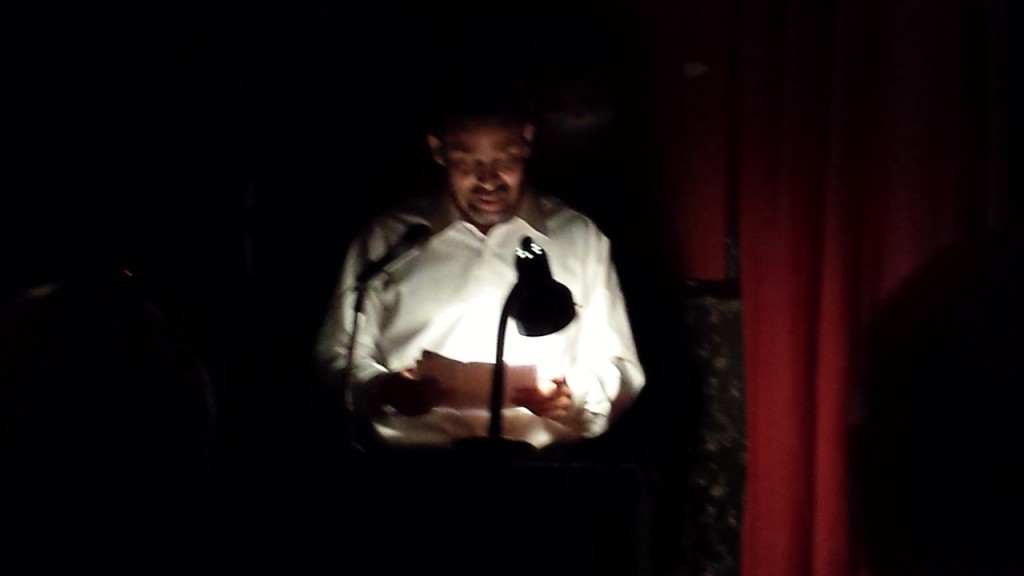 My wife was super excited to see Kimberly McCreight read: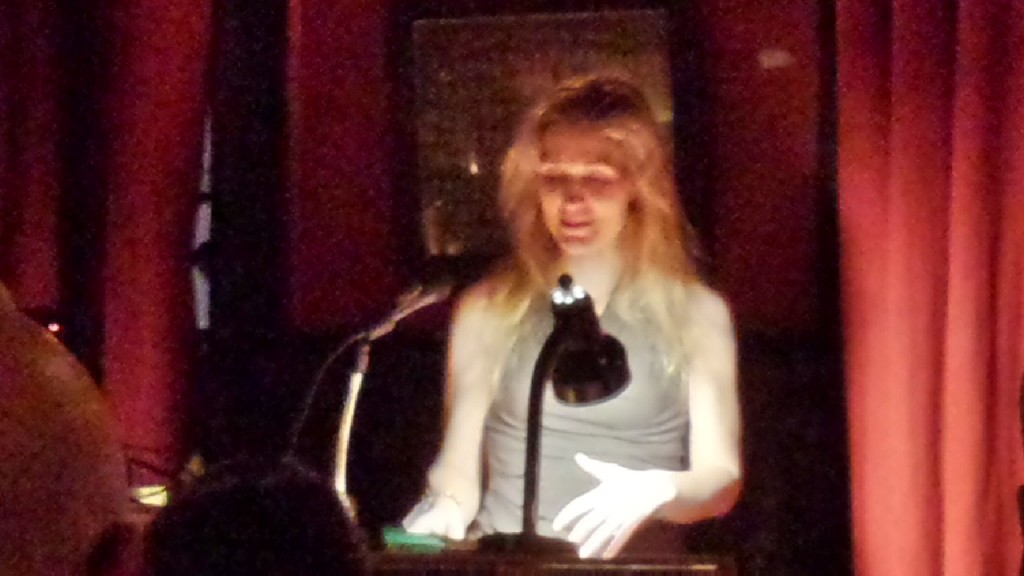 Next up, Anthony Rainone: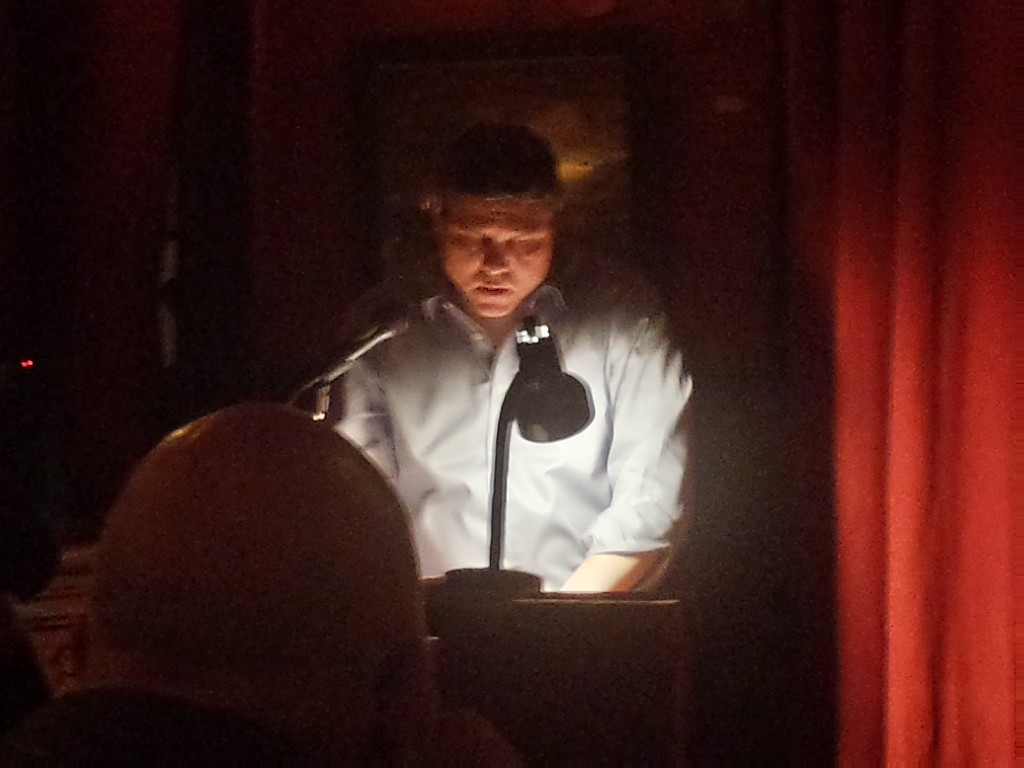 There was a short break during which I attempted to drink five shots of whiskey and wound up, as usual, pantsless in the bathroom. The Duchess and my Fearless Agent had to pull me together, dumps a bucket of cold water on me, and walk me back to the bar in time to see the great Alex Segura read: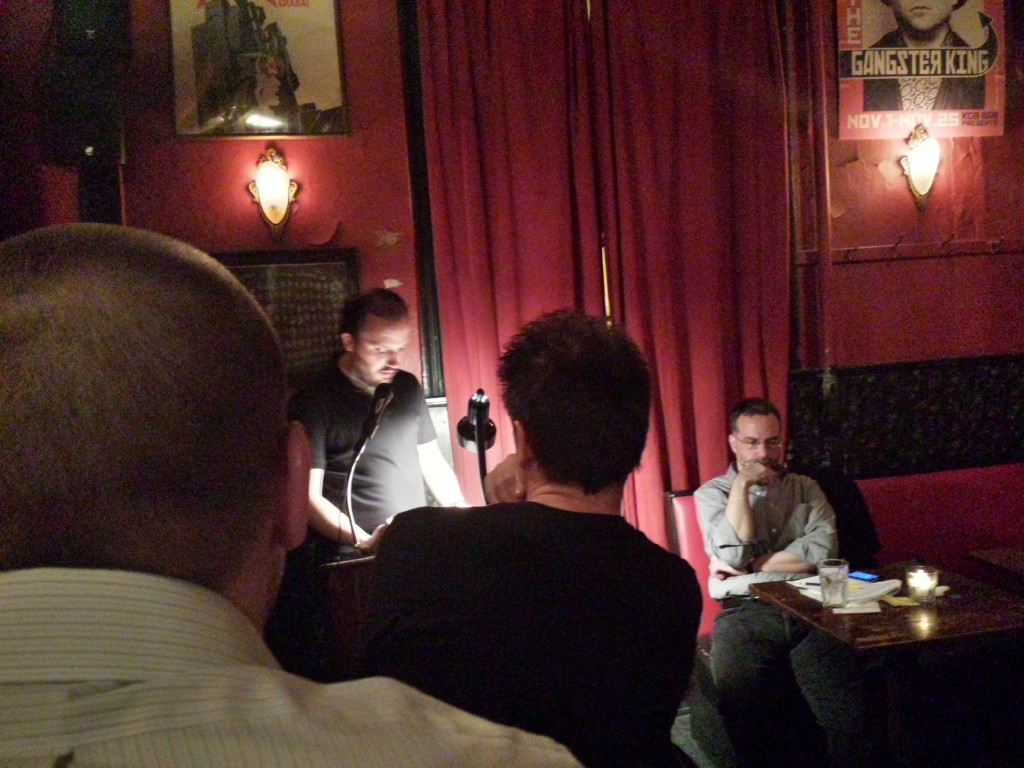 Then it was my turn. I read a chapter from CHUM. I took a photo of the crowd at KGB so I would remember where I was last night: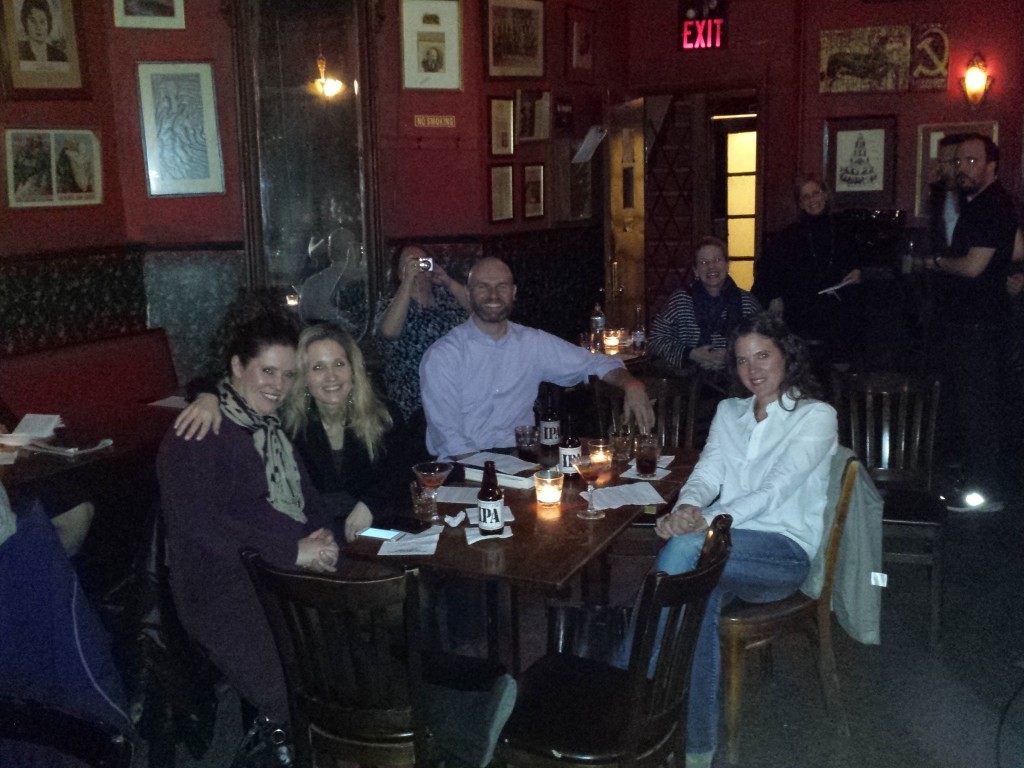 And, last but certainly not least, Albert Tucher read from one of his Diana Andrews stories: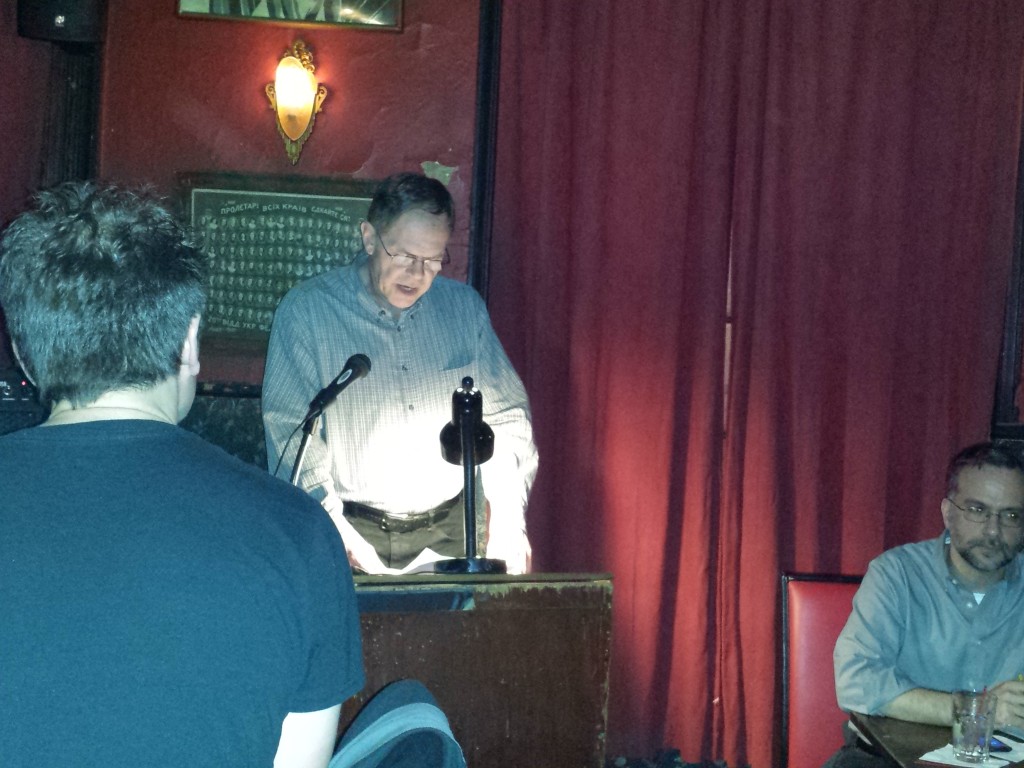 A good time. Thanks to everyone who came out!