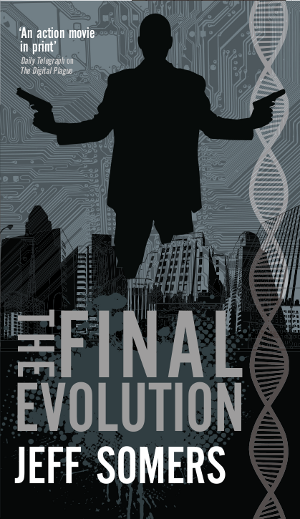 What are we thankful for? Positive reviews of The Final Evolution, of course. Pat's Fantasy Hotlist has gifted us with a recommendation for #5 in the Avery Cates series:
"The multilayered storylines add another dimension to The Final Evolution, true, but they did not slow the pace of the book. This final installment is another shoot-to-kill thrill ride that will keep you turning those pages … I've been saying it for years: These books are addictive! Give this series a shot!"
Yeah! GIVE IT SHOT DAMN YOUR EYES.